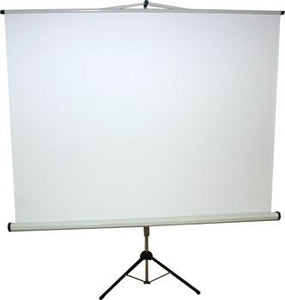 This screen offers you the perfect surface for your projector.
Choose the size of the screen according to your personal wishes! But please note that a larger screen requires a more powerful beamer from our standard or premium segment.
This screen is one of our bestsellers and you can rent it exclusively at BEAMEREI. If you have further questions about our equipment and beamer rental, please do not hesitate to contact us using the number in the header or via email.